Happy May 1st my friends. It may be a wet, soggy Monday here in SoCal, but nothing can dampen my spirits today…there's a new Cottage of the Month to explore!

This month I'm featuring Cindy from Cute Pink Stuff…and More!

Cindy and I go back a number of years. She is so dear to my heart. I always know I can count on her, and she has the most infectious laugh and smile. Needless to say, in the photoshoots we've done together, the hours seem to fly right by as we chat the day away.

And did I mention she makes one killer salad…recipe to follow in another post!



Cindy always makes me feel so welcome in her home…



Speaking of her home, I thought it might be fun to show you how much Cindy's decorating style has changed over the years.

Remember when I featured Cindy's home back in November 2008. Here's how it looked back then…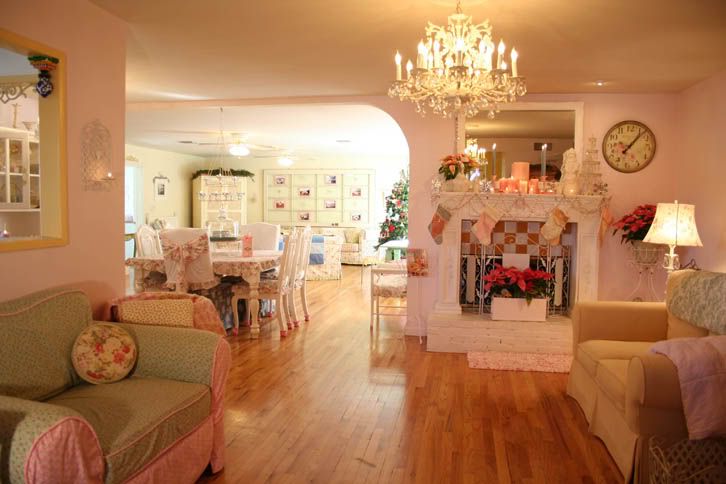 And the exact same space, here's how it looks today…



Are those painted wood floors amazing or what?

To check out May's new Cottage of the Month (Cindy's home) just click HERE. Thank you for showing your continued interest in Cottage of the Month and sharing it with friends and on your blogs.

You are awesome!

Till next time, click and keep up with us on our favorite sites….