Happy Friday, friends!  To help kick off the weekend, I thought it might be fun to create a list of 15 of my current favorite finds and share them all with you.

These are in no particular order. Just a mash up of what's rocking my world right now. I hope you enjoy perusing them as much as I've enjoyed gathering them…


#1 GLITTRAN Mixer Tap from IKEA


Why it's a good thing:  Truth be told, the faucet
in our kitchen
was kind of a spur of the moment purchase. Looking back, I realize I should have waited for something that really took my breath away. Well, that day is finally here, and coming soon to IKEA. Hello, GLITTRAN Mixer Tap. I think I love you.
 


#2 Country Living is now on Pinterest

Why it's a good thing: I've saved nearly all of my old CL magazines, dating back to 2004, and most of them have torn, folded, and dog-eared pages. Being able to Pin all my favorite CL images to designated boards and have immediate access to them anytime I need a little inspiration is slice of heaven.


 


#3 The Perfect Veggie Burger

Why it's a good thing: From one of my favorite food blogs, Oh She Glows, comes this absolutely amazing recipe. And you don't have to be vegetarian to fully appreciate the benefits! So yumm!
image via




#4 Seabold Vintage Market

Why it's a good thing: My new favorite online shop, Liz offers a great collection of vintage and adored items, particularly these red cross necklaces by artist Donna Clement.
 


#5 Jeanne D' Arc Living's new hardcover book

Why it's a good thing: I got my first peek at this book thanks to my friend Kathee who is selling them like hotcakes in her space at American Home in Ventura. This book is drop-dead amazing! If you can't stop by the store, she can mail a copy to you. You can contact her via email: forty4caliber@yahoo.com


 


#6 Blanket sofa by designer Maresa Patterson

Why it's a good thing: I love the fresh concept of reinventing vintage upholstery using old plaid blankets and textiles. Unfortunately this sofa is already sold, but you can view more of Maresa's pieces here.




#7 The Winston Cushion from Hunters at Home

Why it's a good thing: It's the perfect combination of my two favorite things…bull dogs & union jack flags. But I must say, that eye patch is pushing me over the edge of cuteness indeed. 


#8 Magnifying glass votive sconces

Why it's a good thing: Spotted on the blog Perfectly Imperfect, I've decided I need to find a wall for these sconces somewhere in my house. And by the way, don't they look 10 x's better displayed on Shaunna's mantel versus Pottery Barn's website. Just sayin'.
image via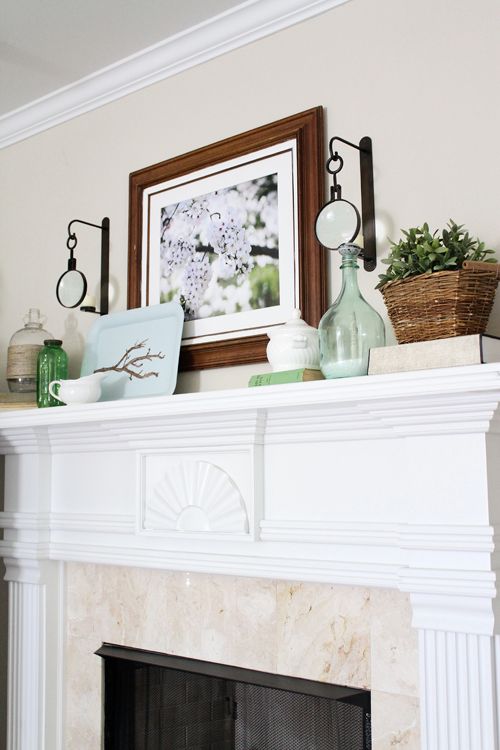 #9 My friend Kimberley's recent dining room before & after reveal.

Why it's a good thing: Kim is so inspiring! I adore her new neutral-gray color palate, and I especially love how she incorporated the Pom Pom linen tablecloth she bought from my online shop in her makeover.


| | |
| --- | --- |
| Before | After |

#10 Slate Flooring

Why it's a good thing: Okay, so our master bathroom may not exactly look like this (see before pics), but I am crazy about the slate. We've been looking for a summer project, and a flooring project just might be it. 





#11 "Somebody that I used to know" song (cover version)
Why it's a good thing: You've probably heard the incredible original song by Gotye. Well, this version is so brilliant, it's one of the best covers I've heard. 5 people, one guitar. Worth the watch, I promise. Besides, over 100 million views can't be wrong!



#12 PaperKarma

Why it's a good thing: Using your iPhone, PaperKarma is an app that allows you to take photos of the junk mail you wish to stop. Simply snap a photo, and you're done. We've been using it for 4 weeks now, and we've already noticed a major reduction in junk mail!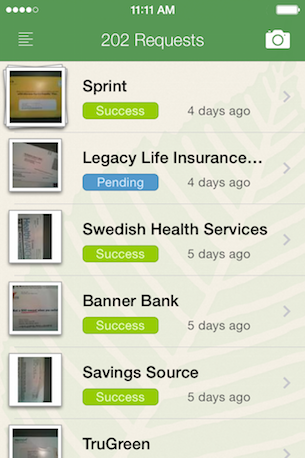 #13 Flower Market Fridays in
Santa Monica
Why it's a good thing: Fresh flowers curated by Rachel Ashwell from her
Santa Monica store
. I can't think of a better way to start off the weekend, than driving home from the city in a truck full of fragrant, beautiful flowers.


#14 Saturday mornings at the Farmers Market
Why it's a good thing: shopping for locally grown, fresh, seasonal organic produce, while spending a warm, sunny day with my favorite guy in the whole world.


#15 The views along Pacific Coast Highway
Why it's a good thing: To quote one of my favorites, Ralph Waldo Emerson, "Live in the sunshine, swim the sea, drink the wild air"


And there you have it, my happy little "15" list!
I hope you enjoyed it…I'd love to read your comments. Maybe I should start working on my next Good List, Part 2?
I hope you have a wonderful weekend : )
Till next time, click and keep up with us on our favorite sites….