If you've spent any fair amount of time hanging around on my blog and seen pictures of our house, than surely you've met Sullivan and his twin brother by now…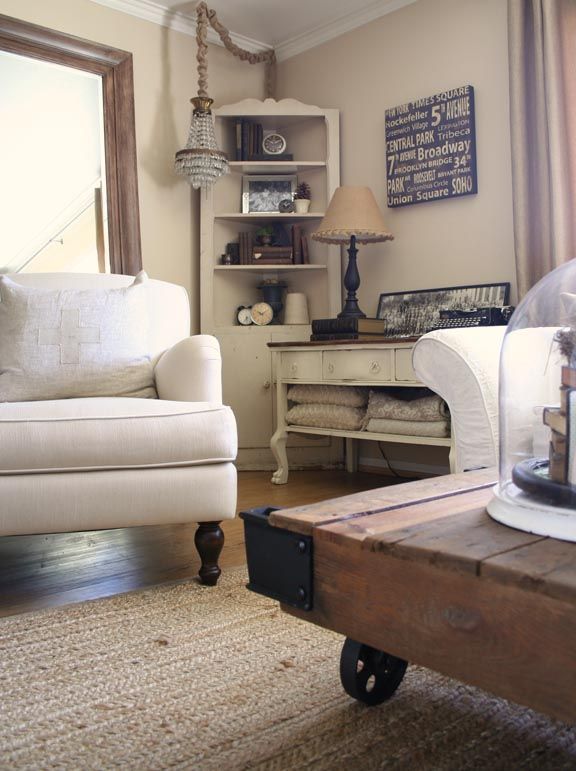 (In case you're scratching your head, I'm referring to my upholstered arm chairs : )

I probably get a bazillion emails per week (give or take) from readers who want to know where they can find these exact chairs.


Well, up until just a few days ago, I only knew of one place - the place where I got mine from…The Sofa Guy in Westlake Village. But unless you were located in Southern California, it didn't do you much good, as Paul unfortunately doesn't ship his pieces.


However, I recently had a conversation with a friendly gal on Houzz, and she managed to locate a company online that not only sells the Sullivan chair, but they carry the entire Sullivan line (sofa, loveseat, and ottoman!)


 

So I called them up and spoke to a nice lady named Julia Gray (no, we are not related – I'm Grey with an "E" and she's Gray with an "A", but we giggled over the coincidence of our last names). And Julia assured me they can ship any of the Sullivan pieces anywhere within the Continental US, you'll just need to call them first for a quote to your exact location.

Here's their info: Portland Furniture - (866) 441-5468. Ask for Julia, and let her know The Old Painted Cottage sent ya!

(I can assure you we don't get any kind of benefit or proceeds for the referral, but I think Julia will get a kick out of hearing from interested readers, as I told her you were a super bunch of folks!)

___ _ ___

Next I wanted to discuss with you my experience with my Sullivan chairs, as that's the second question that almost always follows.

I love every single thing about my chairs. They are incredibly comfy and very roomy. I "sprung" for added inner springs, an extra feature which I think was worth every single penny. It gives a little extra support to the seat, and really boosts the comfort level.




Here's our other Sullivan, in my very favorite spot next to the fireplace. These chairs are roomy enough for me to comfortably tuck my legs and feet up underneath me, my favorite sitting/magazine reading position. Probably not good for my legs or circulation, but if I remain flexible enough, I'll probably be sitting this way this till I'm 90.



We've had these chairs for nearly 2 years now, and they are holding up beautifully. We may not have kids, but we don't tip-toe around this place. Far from it. We do lots of entertaining, and we tend to be pretty hard on our stuff. These chairs have proven to us they are built really well, made to last.
Looking back, if I could change just one thing though, I would have used a spray on stain-guard when we first got the chairs. We've had a few accidents, or should I say our 15 year old cats have had a few mishaps, and we've gotten lucky almost every time, as the seat cushion and the cushion cover is removable. Thank goodness for good dry cleaners! 
PS – The winner of the Jeanne d'Arc Living Magazine & Recipe Book is: Mary Ellen from
Mary's Meanderings
!
Congratulations! Chelle will be in contact with you shortly.
Till next time, click and keep up with us on our favorite sites….